Meet. Eat. Study. Relax.
If you need to refuel, relax or burn the midnight oil, the HUB is your place. We have restaurants, lounges, patio seating and meeting space, so make yourself at home!
Meet.
Student organizations, campus members and off-campus groups have the selection of hosting their meeting or program in any of the HUB conference rooms or surrounding outdoor locations. Highlander Event Scheduling can assist you with a reservation to make sure you have everything you need for the event.
Eat.
The dining restaurants at the HUB offer a range of fare, from burgers, sushi and tacos to Chinese and Italian inspired cuisine. For those on the go, the Scotty's convenience store is a quick stop to pick up a snack. Dining Services also offers convenient catering for any event or gathering you're hosting on campus. For current hours of operation for HUB restaurants, click here.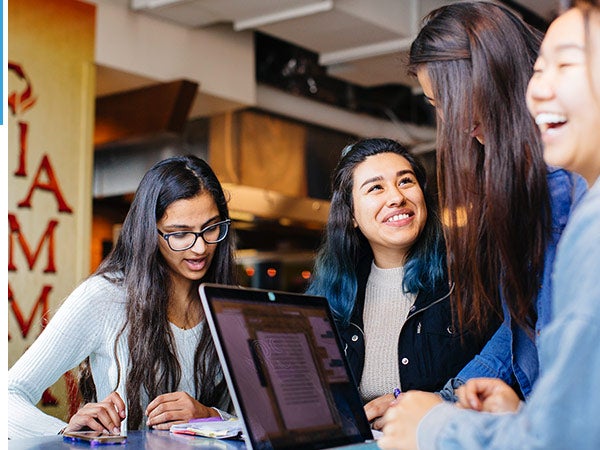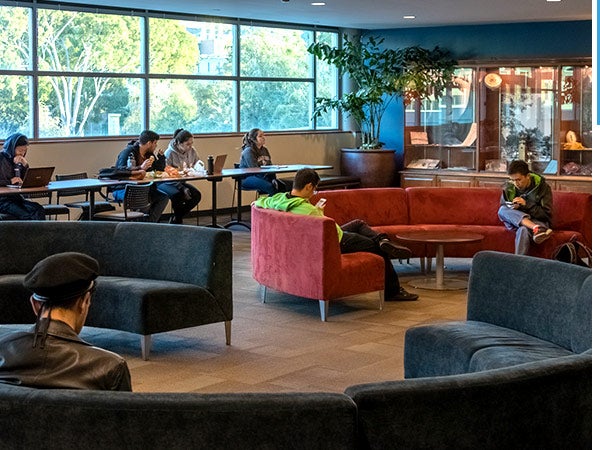 Study.
In keeping with the educational mission of the University, the Highlander Union has multiple lounge areas throughout the building to provide comfy places to study. The Union has wi-fi, food, outdoor/indoor space and lounges!
Relax.
The Highlander Union is a great location to gather with friends or to take it easy during a busy day of instruction, labs and discussions. The outdoor plaza and lounges provide shady sitting areas among the Union's landscape. So whether you choose to play a game of pool in Latitude Fifty-Five or watch what's on TV in the lounge, the Highlander Union has a lot to offer.